News
2023 Diet Trends: A Comprehensive Guide for the 40+ Age Group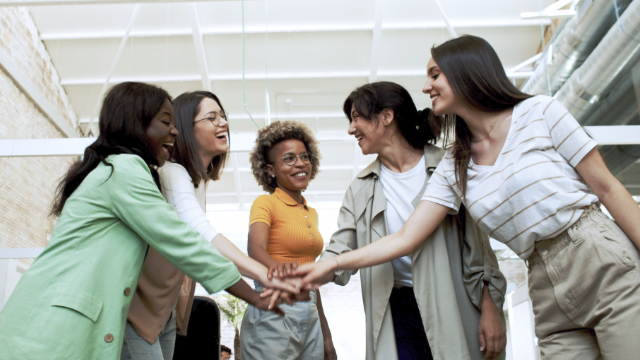 Very Low–Calorie Diets (VLCDs)
Pros


Rapid Weight Loss: VLCDs can lead to medically necessary rapid weight loss, especially for those with obesity or needing bariatric surgery.


Diabetes Remission: Research shows potential benefits in diabetes remission.


Cons


Lack of Skills for Healthy Eating: These diets may not equip individuals with the skills needed for long–term healthy eating.


Potential Side Effects: Dizziness, irritability, and headaches may occur.
The Bottom Line
Moderate daily calorie restriction may be a safer and more sustainable approach.
Microbiome Diets
Pros


Personalized Approach: Microbiome testing offers personalized dietary recommendations based on gut bacteria composition.


Cons


Limited Understanding: The science is still emerging, and the relevance of microbiome/food correlations is not fully understood.


The Bottom Line
A balanced and varied diet rich in plant foods can improve gut health without expensive testing.
DNA Diets
Pros


Genetic Insights: DNA analysis can provide insights into individual genetic factors related to diet.


Cons


Lack of Practicality: The science is still too unsophisticated for truly customizable weight–loss plans.


The Bottom Line
DNA plans may be expensive and offer limited practical action points.
Metabolism Hacking Diets
Pros


Potential Benefits for Insulin Resistance: Glucose monitoring can be useful for those with insulin resistance or diabetes.


Cons


Expensive and Invasive: These diets can be costly and may promote health anxieties.


The Bottom Line
Investing in nutritious whole foods may be a better option.
App–Based Behavioral Change Diets
Pros


Psychological Approach: Apps like Noom and Second Nature offer psychological insights and coaching.


Cons


May Not Suit Older Users: Being app–based, they may not be suitable for those uncomfortable with smartphones.


The Bottom Line
These apps offer another tool for those struggling with weight loss.
Plant–Focused Diets
Pros


Health and Sustainability: Reducetarianism promotes good nutrition, eco–friendliness, and potential weight loss.


Cons


Potential Nutrient Shortages: Care must be taken to ensure adequate intake of nutrients like calcium and iron.


The Bottom Line
A gradual shift towards reducetarianism can be a healthy and sustainable way to eat.
Conclusion
2023 brings a variety of diet trends, each with its unique approach and potential benefits. For those 40 and older, understanding these trends can help you make better choices for your health and well–being. It's essential to consult with healthcare professionals to find the right diet that suits individual needs and preferences.
If you have any questions or need help navigating these diet trends, don't hesitate to reach out to us. We can refer you to a good nutritionist and/or dietician. On the physical side of things, we can provide personalized guidance and support to complement your dietary choices and support your overall wellness journey.
September 13, 2023
See News
Disclaimer:
The information in the articles, posts, and newsfeed is intended for informational and educational purposes only and in no way should be taken to be the provision or practice of physical therapy, medical, or professional healthcare advice or services. The information should not be considered complete or exhaustive and should not be used for diagnostic or treatment purposes without first consulting with your physical therapist, occupational therapist, physician or other healthcare provider. The owners of this website accept no responsibility for the misuse of information contained within this website.